In a short period of time, Big Dawg Party Rentals has emerged as the preferred choice for event rentals.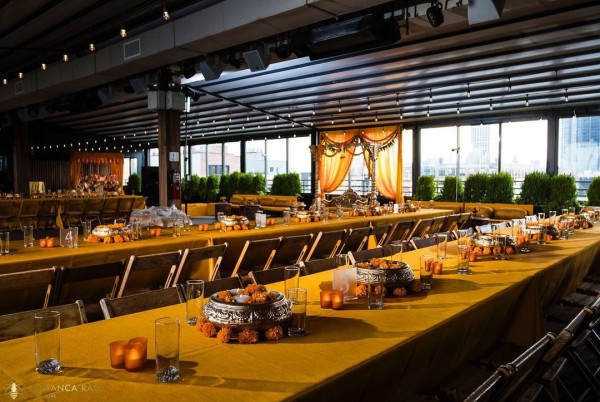 Big Dawg Party Rentals, the leading event rental company favored by Fortune 500 companies, celebrities, and tech giants, is set to expand its footprint to upstate New York, introducing a new branch in Central NY in time for the 2024 rental season. This strategic move marks the beginning of a series of expansions, with plans to further extend its reach to Albany and Rochester in 2025-2026.
Since its establishment in 2013, Big Dawg Party Rentals has consistently upheld its commitment to delivering exceptional customer service, a principle that has been central to its operations. The company's reputation as NYC's highest-rated, most-reviewed, and trusted event rental entity is a testament to its dedication to quality and reliability. Recognized as one of the fastest-growing event companies in America, Big Dawg is synonymous with premium event experiences.
The expansion comes with a pledge to enhance the company's product range, including a wider variety of tenting options and an enriched collection of furniture and linens. This initiative is designed to meet clients' evolving needs and preferences, ensuring that every event catered to is not just a gathering but a memorable experience crafted with the most sought-after and premium products in the industry.
CEO Brendan Quinlan expressed his enthusiasm for the expansion, noting, "Our entry into upstate NY isn't just about physical locations; it's about broadening our horizons and enriching our product offerings to ensure every event is unforgettable." He further emphasized the company's dedication to "elevating event sophistication to new heights" through enhanced tenting capabilities and a broader furniture collection.
As Big Dawg Party Rentals prepares to introduce its high-end full-service offerings to a new market, clients in upstate New York can anticipate a service that transforms their events into unforgettable experiences. The company brings with it a rich history of facilitating successful events, and the expansion promises to introduce a new level of elegance and sophistication to events in the region.
Clients and event planners eagerly await the arrival of Big Dawg Party Rentals in upstate New York, anticipating a partnership that promises not just service but an experience that is a cut above the rest. As the company grows, it carries forward a legacy of quality, reliability, and a keen understanding of the intricate needs of diverse events, promising a future of unforgettable events crafted with professionalism and a touch of class.
For any media or commercial inquiries, users can visit http://www.bigdawgpartyrentals.com
For updates, follow Big Dawg Party Rentals on Instagram: https://www.instagram.com/BigDawgPartyRentals/
About Company:
Big Dawg Party Rentals, established in 2013, has rapidly risen to prominence as NYC's most trusted event rental company, consistently chosen by Fortune 500 companies, celebrities, and tech giants for their premium service.
Media Contact
Company Name: Big Dawg Party Rentals
Contact Person: BDPR Sales Team
Email: Send Email
City: Brooklyn
State: New York
Country: United States
Website: www.BigDawgPartyRentals.com