Tiens Group has taken the lead in catalyzing international research efforts focused on two fronts – polar adaptation and high-altitude healthcare innovation. In collaboration with esteemed organizations such as the Antarctic and Arctic International Forum and the National Polar Highlands Health Program, Tiens Group is poised to unravel the secrets of life's resilience in extreme polar environments. The group is driving the exploration of the unique health benefits offered by high-altitude environments. This initiative highlights Tiens Group's commitment to scientific advancement as well as underscores its dedication to global well-being and environmental stewardship.
Antarctic and Arctic International Forum (AAF), International Everest Climbing Organization (IECO), and National Polar Highlands Health Program (NPHP) are three non-profit international organizations registered in London, UK, with their offices scattered around many countries. These two registered organizations, the Antarctic and Arctic International Forum and the National Polar Highlands Health Program, collaboratively emerged to address the healthcare as well as environmental challenges in the polar region.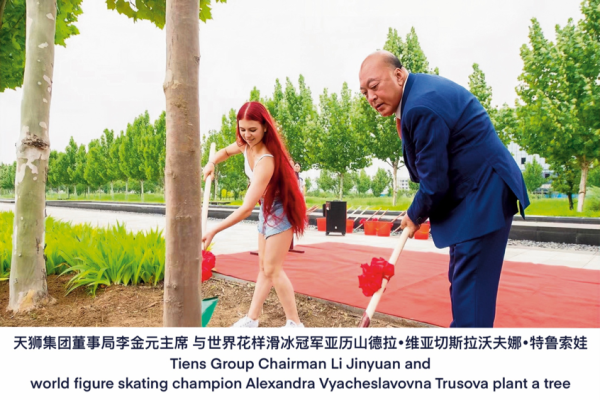 Key People: Avatar Leung.
FIRST, THERE ARE THE NORTH AND SOUTH POLES ON THIS PLANET. Each polar region is not only a Mecca of scientific exploration but also a place for a sustainable future. Thus, exploring these extreme environments matters really. Since each region is covered in snow and hostile to humans, various experiments may be conducted on life forms' adaptability and survival strategy at high latitudes.
Because of their exposure to the extreme elements, tiny microbes like bacteria, fungi, algae, and mosses or larger animals like insects, birds, and mammals have been accustomed to the indigenous environments. An analysis of their adaptive mechanisms can clarify how they adapted themselves and evolved.
High-altitude life science research is of great importance because it may reveal what lies behind their self-adaptation and evolution. In addition, the results could help the scientific circle better understand human diseases.
For example, observing these life forms may enable scientists to reflect upon how the cold-resistance mechanism protects human cells or tissues against extreme cold. Moreover, some life forms discovered in the polar regions could be made into drugs because of their bacteria or oxidation resistance.
Besides, relevant research may also reveal the negative effects of climate change. As either region is sensitive to global warming, ecological surveys could shed new light on how climate change affects biodiversity and ecosystem function.
For these reasons, the adaptability and survival strategy could inspire amazing ideas about finding solutions to human health issues. In other words, humanity may gain new insights into the mechanisms of cold, bacteria, and oxidation resistance, as well as the effects of climate change.
SECOND, MOUNT EVEREST IS THE THIRD POLE ON EARTH. Each time explorers stand atop this mountain, they are seduced by its pristine beauty. Meanwhile, this mountain boasts a hostile environment, so climbing it requires tremendous effort. Just follow us to boldly explore the natural wonder, challenge yourself, and get inspired.
THIRD, HIGH-ALTITUDE HEALTHCARE HAS GAINED MORE AND MORE ATTENTION. This is because the highland or plateau environment has unique effects, such as curing some diseases and boosting human health.
As high-altitude healthcare research went further, increasing countries and areas have become interested in this emerging field because relevant advances may cure or prevent specific diseases. That's why the program aims to spread high-altitude healthcare.
Your sponsorship includes much more than its usual meaning. With your support, we can fulfill the following goals:
1. Scientific research: Please feel free to provide financial or technical support for our investigations. It's your support that allows scientists to conduct further research studies to understand key issues more deeply and develop better solutions.
2. Environmental Protection: Every pole may fall victim to adverse factors like climate change, human activity, and environmental pollution. With your support, the effects of such factors could be minimized by reducing pollution, preserving wild flora and fauna, and boosting the sustainable use of natural resources.
3. Engage in our collaborative research if possible and give us support as much as possible—that's what a responsible brand ought to do. Also, that's because you care very much about nature.
4. Business Opportunities: Relevant research projects may offer new business opportunities. So, why not join our projects to develop new products or services? They could have extensive use in environmental protection, sustainable energy, climate adaptation, and life sciences.
Back in 1992, Li Jinyuan founded Tiens Group in Tianjin. After decades of effort, it has blossomed into a business giant in biotechnology, health management, hoteliers, education, e-business, and global trade. Mr. Li has been eager for educational progress in Muslim communities and elsewhere, becoming a good role model in China over the past 15 years.
We have focused on overseas business growth. Per regulations and customs, Tiens set up sound management and distribution frameworks globally. Now our business has spread across 224 countries and areas, including 110 countries or areas where there are our branches and especially more than 20 countries where our production bases are located. In this way, Tiens has offered health foods, beauty, and skincare products, household goods, and healthcare devices, among other 600-odd products, to nearly 50 million families around the world.
Naturally, we have always focused on product safety and quality. Some of our products passed FDA approval, ROHS certification, CE marking, ECOCERT Organic Agriculture certification, Agriculture Biological (AB) certification, MHLW FSA standards, DSN-MUI Syariah compliance, Islamic Halal certification, ISO 22000 certification, and HACCP certification throughout more than 100 countries.
Pakistan rural development foundation (RDF),At the national level, it is organized at the grassroots level(VO/CBO)(Rural organizations/community organizations)Become a member and connect globally through organizational networks such as Asia。RDF Enjoy the United Nations Economic and Social Council(ECOSOC)consultative status。Brig Muhammad Aslam Khan,Send a letter of congratulations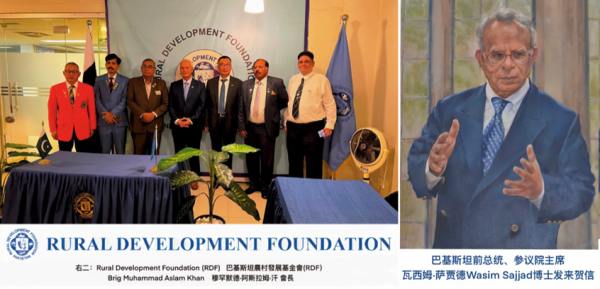 Former President of Pakistan, Chairman of the Senate Wasim Sajjad has sent Congratulatory letter.
Ministry of energy and water resources Congratulatory letter。
National University Of Computer And Emerging Sciences Congratulatory letter。
National University Of Science And Technology Congratulatory letter。
"The Tiens Group's participation in polar life science academic research has significant importance.","This is a world-class initiative that will leave its mark in history. Finally, I extend my best wishes for the successful convening of the Tiens Group's 28th-anniversary celebration and the 2023 Global Carnival Summit."
Media Contact
Company Name: Antarctic and Arctic International Forum (AAF)
Contact Person: Avatar Leung
Email: Send Email
City: Rawalpindi
Country: Pakistan
Website: http://www.tiens.com