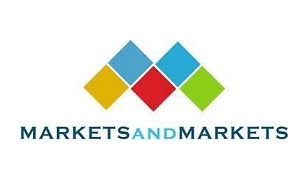 Microsoft (US), IBM (US), Google (US), AWS (US), META (US), Adobe (US), OpenAI (US), Insilico Medicine (Hong Kong) and Simplified (US). Some startups include Paige.AI (US), Riffusion (US), PlayHT (US), Speechify (US), Media.io (France), Midjourney (US), FireFlies (US), Brandmark.io (Netherlands), Morphis Technologies (Portugal).
Generative AI Market by Offering (Software (Transformer Models (GPT-1, GPT-2, GPT-3, GPT-4, LaMDA)), Services), Application (Data Modality (Text, Image, Video), Business Function (Marketing & Sales, Finance)), Vertical and Region – Global Forecast to 2030
The global generative AI market is projected to register a CAGR of 31.5% during the forecast period, reaching USD 76.8 billion by 2030 from an estimated USD 11.3 billion in 2023. Major factors to boost the market growth include the advent of cloud storage has facilitated convenient data accessibility, the progression of AI and deep learning, and the emergence of an era focused on content creation and imaginative applications.
Download PDF Brochure: https://www.marketsandmarkets.com/pdfdownloadNew.asp?id=142870584
By offering, Software to register for the largest market share during the forecast period
The scope of the software segment comprises of rule based models, statistical models, deep learning, generative adversial networks (GANs), autoencoders, convolutional neural networks (CNNs) and transformer models. This dominance can be attributed to the accessibility and ease of adoption of software solutions, which typically have a wider user base. Furthermore, the anticipated technological maturity of Generative AI software tools during this period will likely offer a diverse range of applications, catering to various industries and driving increased adoption rates.
By application, marketing & sales segment of application by business function is expected to hold the largest market share during the forecast period
Marketing & sales segment is anticipated to command the largest market share. This is driven by the increasing recognition of Generative AI's potential to revolutionize customer engagement and decision-making processes. By automating content generation, customer insights analysis, and personalized recommendations, Generative AI can significantly enhance marketing strategies and sales interactions. As companies seek to gain a competitive edge through data-driven approaches, the adoption of Generative AI in marketing & sales functions is expected to see substantial growth, contributing to its dominant market position during the forecast period.
Request Sample Pages: https://www.marketsandmarkets.com/requestsampleNew.asp?id=142870584
Generative AI Market Regional Analysis:
Avatars in social media feeds and the prevalence of text-to-image tools have helped generative AI gained public attention in APAC. Numerous tech startups in the region are working around generative AI models. The region is projected to be over USD 22 billion market by 2028 in terms of Generative AI revenue. Japanese pharma companies are experts in wet lab research, and are eyeing on taking advantage of high-performance computing and generative AI on a large scale. Mitsui & Co., Ltd. and NVIDIA have collaborated on Tokyo-1, an initiative to introduce high-resolution molecular dynamics simulations and generative AI models for drug discovery South Korea hopes to be a key player in fulfilling the new global demand for next-generation generative AI chips. The country's Ministry of Science and ICT said it would earmark USD 642.5 million through 2030 to invest in companies working on advanced generative AI hardware Singapore has been making steady progress in the development and advancement of generative AI technology. The country aims to It aims to replace legacy technologies with generative AI powered geospatial data, sustainability validation, and city scoring, making design faster, better, and more cost-efficient Australia & New Zealand (ANZ) have made moves in exploring generative AI's potential more broadly, including investing USD 50 million into property, media, and technology company View Media Group, which offers AI property technology solutions.
Unique Features in Generative AI Market:
The distinctive characteristics of generative AI make it stand out in the technical world. Content creation, which includes text, photographs, videos, and music, is among its key skills. It can independently produce human-like content, including whole musical compositions as well as articles and artwork. Natural Language Generation (NLG) is a unique feature in this area that enables the automatic development of coherent and contextually relevant text, making it indispensable for applications like chatbots and automated content creation.
The ability of generative AI to transfer artistic styles from one image or medium to another is another outstanding feature. This promotes creativity in design and visual arts by enabling imaginative transformations and distinctive visual effects. Furthermore, generative AI plays a crucial role in data augmentation by producing synthetic data that complements existing datasets for training machine learning models, improving their efficiency and dependability.
Conversational AI has advanced significantly thanks to generative AI, enabling chatbots and virtual assistants to converse with users in a way that feels more natural and contextually aware. Across numerous industries, this human-like contact is improving user experience and customer service. Additionally, it excels in creating realistic images and videos, including faces, objects, and scenes. This skill encourages creativity and visual storytelling and has applications in gaming, design, and the entertainment sector.
Personalised suggestions for goods, content, or entertainment are another application for generative AI that excels because it takes into account user preferences and behaviour. Customer engagement and satisfaction are increased by the personal touch. Additionally, generative AI gives artists and designers the freedom to push the frontiers of artistic expression by enabling them to create original works of art, experiment with innovative visual styles, and explore new creative horizons.
Major Highlights of the Generative AI Market:
Because of developments in deep learning, neural networks, and improved computing power, the market for generative artificial intelligence has grown significantly. Its potential has been unlocked across numerous industries thanks to this expansion. Notably, generative AI has sparked a revolution in content creation, reshaping fields like marketing, entertainment, and journalism by automatically producing text, images, videos, and music. Natural Language synthesis (NLG), which enables coherent and contextually appropriate text synthesis for chatbots, content creation, and automated reporting, stands out in this field.
Generative AI can influence art, design, and visual effects by transferring styles from one medium to another. This is where artistic creativity finds a home. Data augmentation, which improves model training using artificial data, is another way that the machine learning and data science domains profit from generative AI. Conversational AI is powered by generative AI, which enables chatbots and virtual assistants to have more natural and context-aware conversations, ultimately improving user experience and customer service.
By producing original pieces of art, discovering fresh aesthetic trends, and encouraging artistic experimentation, generative AI stimulates creativity in art and design. Beyond the arts and humanities, Generative AI is essential for scientific and commercial applications, helping in medication development and offering practical training scenarios. Additionally, it promotes privacy protection by producing synthetic data, protecting privacy, and guaranteeing adherence to data regulations.
Inquire Before Buying: https://www.marketsandmarkets.com/Enquiry_Before_BuyingNew.asp?id=142870584
Top Key Companies in Generative AI Market:
Some leading players in the generative AI market include Microsoft (US), IBM (US), Google (US), AWS (US), META (US), Adobe (US), OpenAI (US), Insilico Medicine (Hong Kong), Simplified (US), Genie AI (UK), Lightricks (Israel), Lumen5 (Canada), Giphy (US), Dialpad (US), Persado (US) and Codacy (Portugal). These players have adopted various organic and inorganic growth strategies, such as new product launches, partnerships and collaborations, and mergers and acquisitions, to expand their presence in the generative AI market.
OpenAI
OpenAl, founded in 2015 in San Francisco, California, is renowned for its AI innovations including GPT, DALL-E, and ChatGPT. These encompass the Generative Pre-trained Transformer (GPT) products, utilizing deep learning to emulate human-like text. GPT-3, launched in 2020, is a language model trained on extensive internet text and serves as the basis for the commercial "the API" product. This technology excels in natural language processing, translation, and text generation. OpenAl's journey continued with DALL-E's introduction in 2021 and a ChatGPT preview in 2022, focusing on conversational AI. The release of DALL-E 2 in 2022 further revolutionized image generation with quadruple the resolution. OpenAl's prowess lies in driving AI evolution, revolutionizing language and image processing.
AWS
Amazon Web Services (AWS) offers a comprehensive set of artificial intelligence (AI) and machine learning (ML) services to meet business needs. AWS has the broadest and deepest portfolio of AI and ML services at all three layers of the stack. AWS offers the easiest way to build and scale generative AI applications, grounded in model choice and flexibility, making it possible for builders of all levels to innovate with machine learning. AWS provides readily available AI services, allowing users to add AI capabilities to their business applications without requiring ML experience. AWS has invested and innovated to offer the most performant, scalable infrastructure for cost-effective ML training and inference. AWS offers generative AI built-in services such as Amazon CodeWhisperer, an AI coding companion.
Google
Google Cloud is dedicated to infusing AI across solutions, enabling customers to build AI-powered applications for document processing, data analysis, and more. This approach enhances data understanding and delivers industry-specific solutions. A noteworthy endeavor involves creating an AI language model supporting the world's top 1,000 languages, starting with a model covering over 400 languages, marking a significant leap in language inclusivity. In a strategic acquisition in February 2020, Google gained Looker, a unified platform provider specializing in business intelligence, data applications, and embedded analytics. This move strengthens Google's data-oriented offerings and reinforces its foothold in the business intelligence sector. Through these initiatives, Google maximizes the value of AI, catering to diverse industries and propelling innovation in language processing and analytics.
Media Contact
Company Name: MarketsandMarkets™ Research Private Ltd.
Contact Person: Mr. Aashish Mehra
Email: Send Email
Phone: 18886006441
Address:630 Dundee Road Suite 430
City: Northbrook
State: IL 60062
Country: United States
Website: https://www.marketsandmarkets.com/Market-Reports/generative-ai-market-142870584.html